‹ Back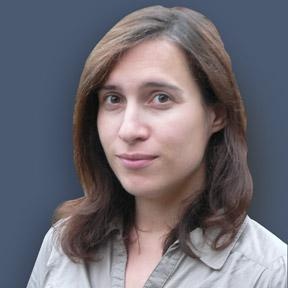 Dr Sabina
Leonelli
Associate Professor in Philosophy and History of Science, University of Exeter
CV
SABINA LEONELLI is an Associate Professor in Philosophy and History of Science at the University of… (
more
)
SABINA LEONELLI is an Associate Professor in Philosophy and History of Science at the University of Exeter, UK. She serves as the Co-Director of the Exeter Centre for the Study of the Life Sciences where she leads the Data Studies research strand,and is a member of the Open Science Policy Platform of the European Commission.
Until 2017, she leads the Open Science Working Group of the Global Young Academy and is part of the steering committees of the European Philosophy of Science Association and the Society for the Philosophy of Science in Practice.
Her research focuses on the philosophy, history and sociology of data-intensive science, especially the methods, sharing tools and outputs involved in the production, dissemination and use of open and big data. She is interested in how big data and open science are redefining what counts as research and knowledge, and particularly how this affects low-resourced research environments.
Until 2019 she holds a European Research Council grant to investigate and compare existing strategies for dissemination and re-use of data across several fields, with emphasis on the biological and biomedical domains; and is co-investigator on a Discovery Award by the Australian Research Council, studying the use of living organisms as models and data sources for research in the life sciences. She published over fifty papers in high-ranking peer-reviewed journals within biology as well as the philosophy, social studies and history of science, and is the author of Data-Centric Biology: A Philosophical Study (2016, Chicago University Press).