‹ Back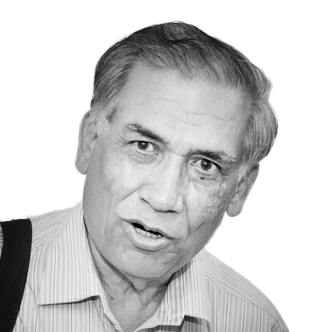 Professor Krishan
Lal
Co-chair, Interacademy Partnership for Science (IAP-S)
CV
Professor Dr. Krishan Lal … (
more
)
Professor Dr. Krishan Lal
Date of Birth  15th March 1941  
Ph.D. University of Delhi, Delhi 1969 Solid State Physics
Honorary Doctorates:  Russian Academy of Sciences; Assam down town University 
Positions held
Served at several scientific positions including Director, CSIR-National Physical Laboratory, New Delhi 1963-2016
2005-2016            CSIR Emeritus Scientist; Now Visiting Professor, University of Delhi, C. V. Raman Chair Professor, KR Mangalam University, Gurugram
Fellowships of Academies
Fellow, Indian National Science Academy (INSA), New Delhi; Fellow, National Academy of Sciences' India, Allahabad;
Foreign Member, Russian Academy of Sciences
Academic Positions
2016-2019; 2019-2022: Co-Chair IAP for Science, the Global Network of Science Academies;      
2014-2016            President, the Association of Academies and Societies of Sciences in Asia (AASSA)
2011-2013            President, Indian National Science Academy (INSA), New Delhi
2006-2010            President, ICSU-CODATA
1996-2003            Editor, Zeitschrift für Kristallographie                            
Honours and Awards
1996                       DS Kothari Memorial Lecture (INSA)
2014                       Honoured by Prime Minister of India during Inaugural Session of Indian Science Congress                                                              Session
2013-2014            Member, External Review Panel of International Council for Science (ICSU), now rechristened as ICS
2010                       INSA Jawaharlal Birth Centenary Visiting Fellowship
2007                       S. K. Mitra Birth Centenary Gold Medal of Indian Science Congress Association
Honorary Positions
Honorary Professor, Indian Institute of Technology (IIT), Kanpur, Honorary Professor for Life, University of Delhi, Delhi and Visiting Professor, Panjab University, Chandigarh.
Prestigious positions abroad
IBM India Fellow, Thomas J. Watson Research Centre, New York; Visiting Professor, Univ. of Tokyo, Technical Univ. Darmstadt, and Sr. Visiting Scientist at PTB, Braunschweig.
Publications and Patents: More than 100 research papers in refereed journals, 7 patents, edited 9 Books/Volumes
Research Interests
Solid State Physics; Materials Characterization; Crystal Growth & Lattice Imperfections, High Resolution X-ray Diffraction, Instrumentation; Quality Management, Certified Reference Materials, Data for Materials and Indstrumentation.