Programme
/
Thematic session III/e A global strategy to combat predatory academic journals and conferences
‹ back to Programme lister
Day
Thursday / 8 DEC
11:30 - 13:00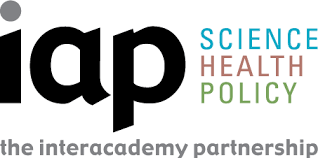 Thematic session:
Thematic session III/e A global strategy to combat predatory academic journals and conferences
Venue:
Meeting Rooms 1.63-1.64
Abstract:
In March 2022, IAP published a major report - "Combatting predatory academic journals and conferences". It is the culmination of a two-year study of the same name, funded by the Gordon and Betty Moore Foundation, which has explored these practices more comprehensively and inclusively than any previous study.
Following extensive desk research, evidence from key stakeholders, and a unique global survey that engaged over 1,800 researchers around the world, the report provides a better understanding of what constitutes predatory academic practices, their prevalence and impact, tools and resources to avoid them, and the drivers or root causes enabling them to thrive.  The report's message is stark: predatory academic practices are rising at a concerning rate and require urgent attention.
Such predatory practices not only divert precious resources – both financial and human – from the genuine scientific endeavour, but can also damage the careers of unwitting and unaware scientists and researchers.
The IAP report calls for urgent global and systemic cooperation to combat these pervasive and demanding practices, setting out recommendations for all stakeholders.
Session speakers will cover:
An overview of predatory journals and conferences – what drives these practices, why addressing them is important, how to recognise them and tools to help minimise personal and institutional reputational risk;
South Africa's experience in combatting them, and what other countries (especially in Africa) can learn from this;
How the research funding community is endeavouring to tackle these practices, and address a key driver of them: quantity-over-quality research assessment;
How IAP and its member academies have acted upon the report's recommendations, and the impact of this action;
Present what scientists, especially early career researchers, can do to minimise their own risk and join the global effort to help curb these practices.
The full IAP report can be found at: https://www.interacademies.org/publication/predatory-practices-report-English