‹ Back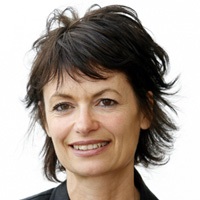 Prof. Dame Dame Anne
Glover
Vice-Principal External Affairs & Dean for Europe, University of Aberdeen
CV
Anne has a BSc in Biochemistry from Edinburgh and a PhD in Molecular Microbiology from Cambridge,… (
more
)
Anne has a BSc in Biochemistry from Edinburgh and a PhD in Molecular Microbiology from Cambridge, UK. She pursued a research career at Aberdeen University and studies the diversity and function of microbes in soil, the development of sensors to detect environmental pollution and how we respond to stress, which has particular relevance to how we age.
Anne was the first Chief Scientific Adviser to the President of the European Commission (2012-2015) and was the first Chief Scientific Adviser for Scotland (2006-2011). She is currently Vice Principal for External Affairs and Dean for Europe at the University of Aberdeen.  She has been awarded many honorary degrees and awards both nationally and internationally for her contribution to science.
Anne was a member of several peer review panels for UK Research Councils and has served as a Council member of a Research Council for over 10 years.  She has also been involved in international peer review of University research and Government research funding strategies.