‹ Back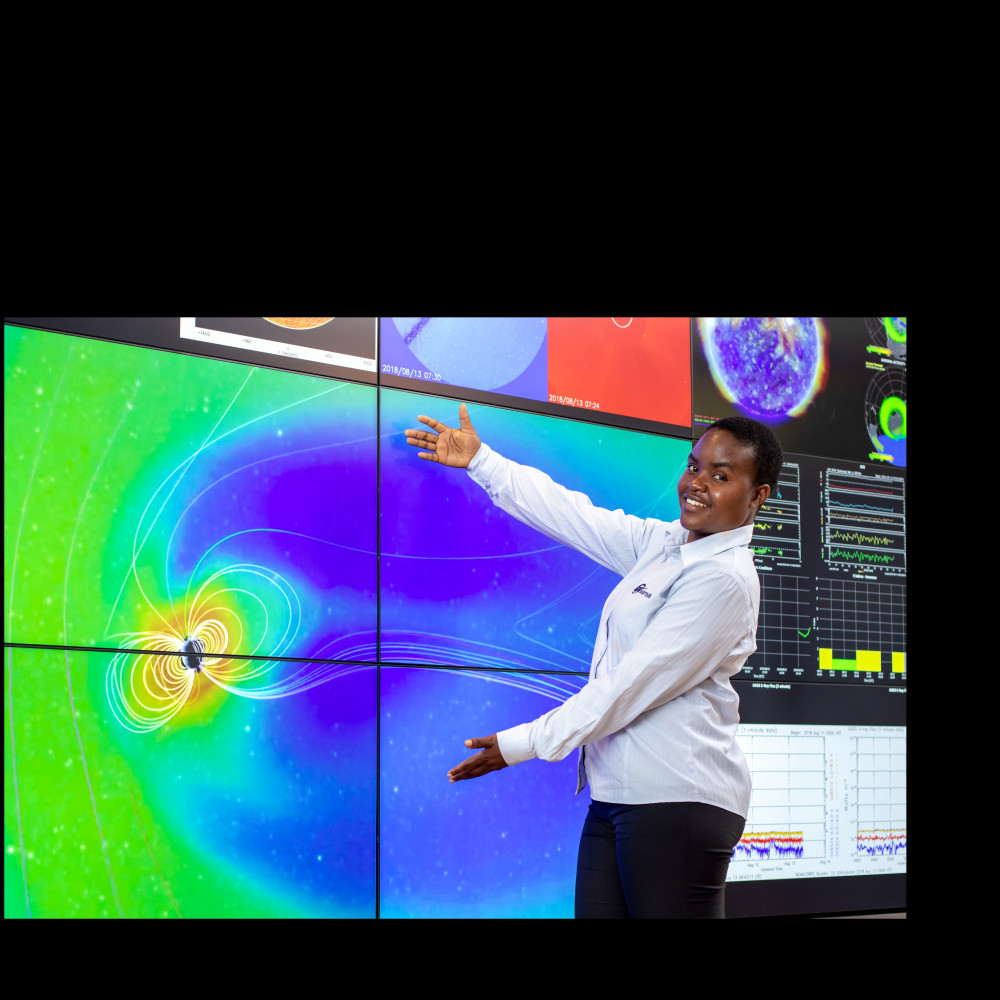 Dr Rendani
Nndanganeni
, South African National Space Agency
CV
Dr. Rendani Nndanganeni is a space physics researcher at the Space Science Directorate of the South… (
more
)
Dr. Rendani Nndanganeni is a space physics researcher at the Space Science Directorate of the South African National Space Agency (SANSA) in Hermanus. Her research focus is studying the impact of space weather on the aviation sector in South Africa. She completed her BSc in Computer science and Physics in 2006 at the University of Venda and went on to do her BSc Hon, MSc, and PhD in Space Physics at North-West University.
She joined SANSA in 2016 as a postdoctoral research fellow and has published several academic papers and presented in numerous national and international conferences. She has been appointed as full-time researcher at SANSA since 2018 and she is working with key role players in the aviation sector to understand the effects of space weather on communication and navigation systems to provide information to assist in ensuring air navigation safety.
She has been an invited as a speaker and a panelist at various international and national workshops and conferences discussing capacity building in space science and astronomy and highlighting the importance of monitoring space weather and its impact on technology
She has graduated two masters' students and supervised two honors students between 2016 and 2020. She is currently supervising two master's students.
She is currently the project team coordinator for the space weather project that deals with the implementation of the Annex 3 amendments that deals with the space weather aspects within the AFI region.