‹ Back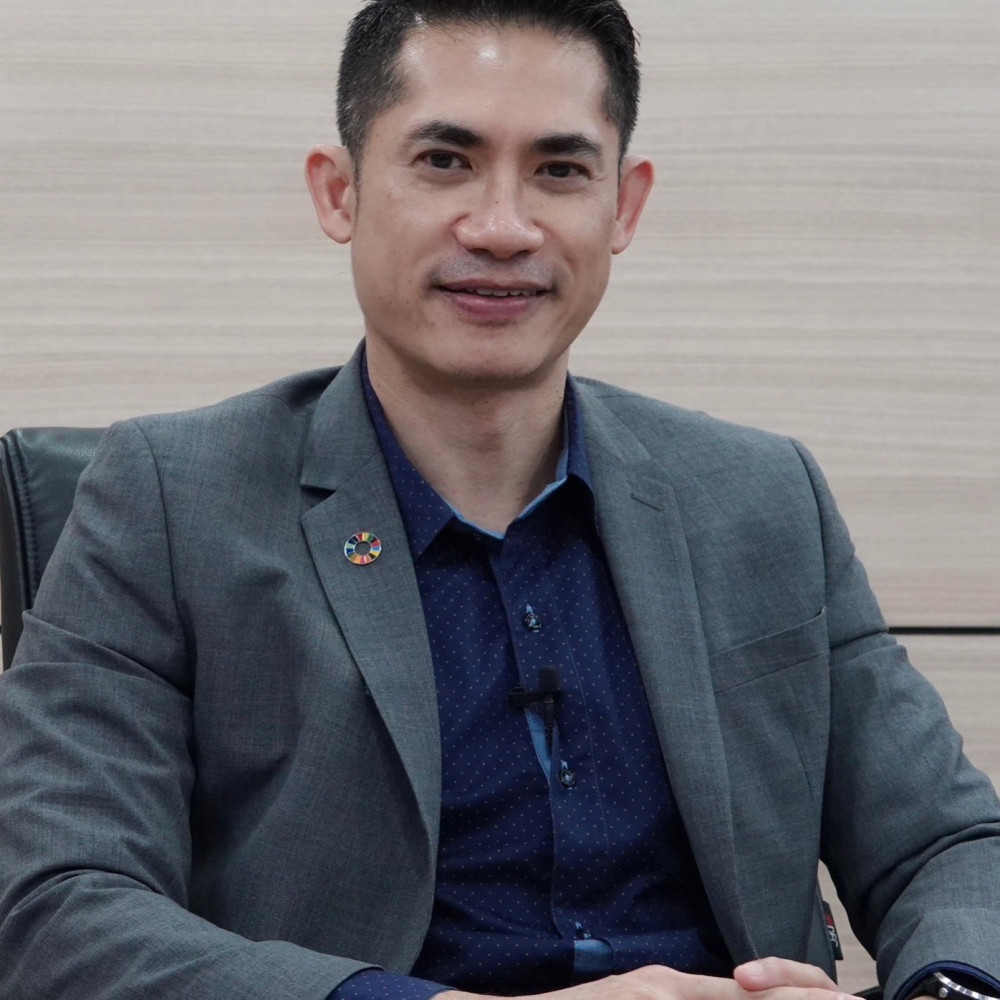 Dr. Pongpan
Kaewtatip
Vice President, Thailand Science Research and Innovation
CV
Dr.Pongpan Kaewtatip received his PhD from Nippon Institute of Technology (NIT), Japan in 2000. He… (
more
)
Dr.Pongpan Kaewtatip received his PhD from Nippon Institute of Technology (NIT), Japan in 2000. He has been working at Faculty of Engineering, KMUTT until the present. Now, he is an Associate Professor at the Department of Mechanical Engineering. He had been the head of department from 2010-2014. He is also the Committee of the Society of Automotive Engineers, Thailand (TSAE) until now. He was the Vice President for R&D of TSAE for several years. He has also served as Vice president for research promotion of the Electric Vehicle Association of Thailand (EVAT) since 2016. His research interest includes metal forming technology, as well as the forming of new frontier materials such as SMA, biomedical materials, etc. He is also interested in the field of energy policy, renewable energy especially in transport sector. Now he is focusing on Innovation policy which relates to his current position at TSRI.
Dr.Pongpan has been working with The Thailand Research Fund (TRF) since 2014 before TRF has been transformed to Thailand Science Research and Innovation (TSRI) in 2019. He is now the Vice President of TSRI. TSRI is the national organization responsible for policy planning and budget allocation for Science, Research and Innovation since 2nd May 2019. As the National organization, our main roles are:
- Drafting National Science, Research and Innovation (SRI) Plan. 
- Allocating National SRI Budget to more than 170 Government Organizations. (Including Funding agencies, Higher education institutions and All Government Research Institutes)
- Empowering SRI Organizations.
- Promoting Networking and International Collaboration.