Programme
/
Thematic session I./c Building bridges for early career scientists: global experiences on impactful leadership training and networking
‹ back to Programme lister
Day
Wednesday / 7 DEC
11:30 - 13:00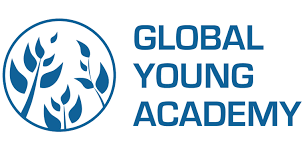 Thematic session:
Thematic session I./c Building bridges for early career scientists: global experiences on impactful leadership training and networking
Venue:
Meeting Rooms 1.41-1.42
Abstract:
Science for Social Change worldwide requires a strong focus on developing science capacity not only to do science but to lead this change. The Africa Science Leadership Programme (ASLP) serves to skill in- and provide tools for creative problem solving and personal development as a science leader on the African continent. At the same time, it embodies a deep underlying philosophy of collective leadership, as well as a personal Identity and growth mindset.
Now in its 8th year, the ASLP has connected more than 150 fellows from 27 countries in Africa through its flagship programme at the Future Africa campus of the University of Preoria, and also impacted more than 100 additional scientists through satellite SLP training led by the fellows themselves, with a further 250 scientists targeted to undergo the same training over the next two years.
Over that same period, the ASLP has also inspired the establishment of similar science leadership programmes (SLPs) in the ASEAN, LAC, & MENA regions, in addition to pre-conference SLPs at the last two World Science Forum meetings. A two-day Mini-SLP is now also a standard part of the inauguration process of the members of the Global Young Academy.
In the session at the World Science Forum we will discuss the elements that make the ASLP such an impactful programme, as well as its potential to raise a whole generation of scientists equipped for and focused on collectively lead global efforts towards Science for Social Change. We present examples of the ways in which the SLP approach is enabling scientists to use their scientific knowledge to impact policy and their communities to effect social change. This session will also include a practical session where attendees will experience some of the tools employed within the SLP training, through which we will reflect on how the presented frameworks and programs can enable scientists to lead efforts to achieve social justice for all.